The Advantage is OEM
SETTING A NEW STANDARD
IDEMITSU LAUNCHES NEW SYNTHETIC OIL LINEUP THAT EXCEEDS LATEST SP/GF-6 STANDARDS
While the latest SP/GF-6 industry oil standards take effect, making significant improvements in engine oil, Idemitsu made changes of their own to surpass the GF-6 standards in multiple critical categories.
Improvements Over GF-6:
30% more protection against engine wear
26-46% reduction in oil consumption for longer life
Up to 24% improved fuel economy
90% more resistant to viscosity increases
Three to four times more protection against cold startups
91% reduction in low-speed pre-ignition (LSPI)
6% cleaner engine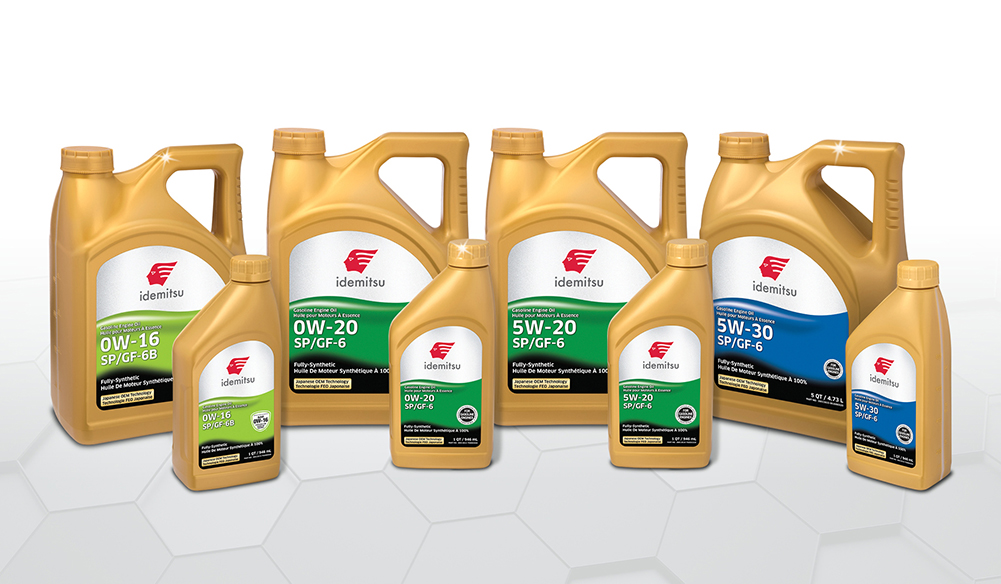 ABOUT GF-6 SPECIFICATIONS
Introduced in April 2019, the new SP/GF-6 specifications were established by the American Petroleum Institute (API) and the International Lubrication Specification Advisory Committee (ILSAC) to provide stricter protection standards for today's modern engines.
A lot has changed since 2010 when the previous GF-5 standards were developed. Automotive manufacturers have been seeking ways to improve fuel economy while still providing the performance you've come to expect. To do that, they've been turning to smaller, turbocharged engines.
These engines run at higher pressure and hotter temperatures than their naturally aspirated counterparts. Turbocharged direct injection gasoline engines can also be a victim of low-speed pre-ignition (LSPI), which occurs when the air/fuel mixture inside the cylinder ignites before the spark, causing stress, damage and sometimes even a catastrophic failure.
GF-6 oils must pass other engine tests for reducing oxidation, deposits, sludge, varnish, corrosion and valve train wear, as well as improving fuel economy.
You can rest assured that all Idemitsu synthetic oil viscosities meet ILSAC GF-6 and American Petroleum Institute (API) SP standards for increased cleanliness and protection for your engine.
To keep up with these industry demands, new standards were established to extend oil life, improve fuel economy, and add additional protection against oxidation, deposits, sludge, varnish, LSPI and engine wear.
So, you can rest assured that Idemitsu has met and, in many cases, surpassed the latest SP/GF-6 standards to protect your engine today and for years down the road.